HUGHEN/STARKWEATHER • AIRPORT PROJECT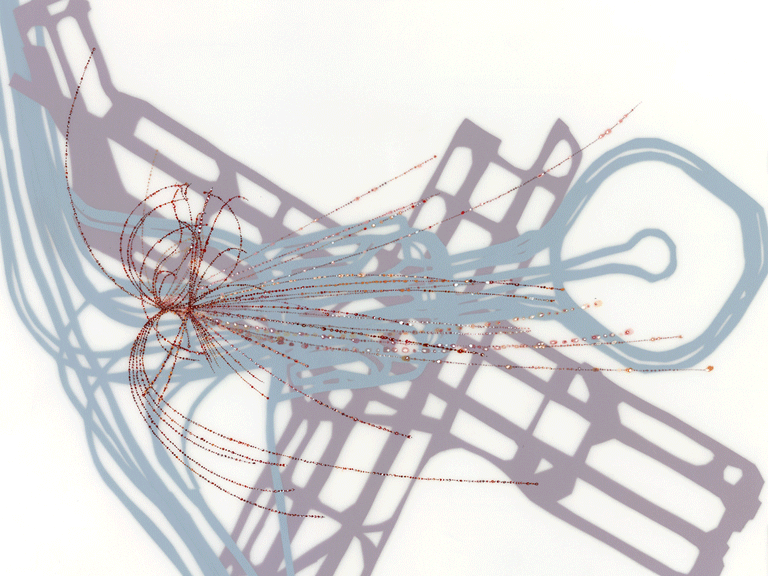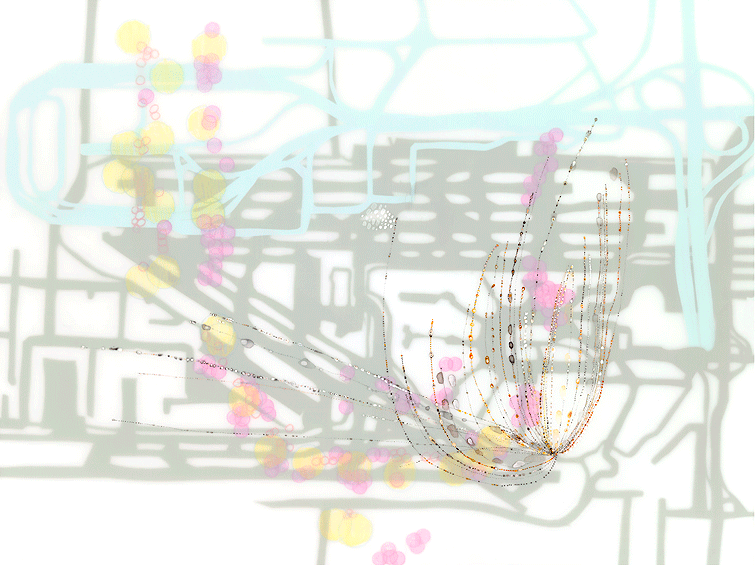 In this series Hughen/Starkweather isolate and overlap forms and patterns based on seven U.S. airports. For each airport, the artists used ink, graphite and gouache to articulate the individual routes of airlines that originate from the specific airport and solid color shapes based on the runways and highways surrounding that airport.
Hughen/Starkweather is the collaborative team comprised of San Francisco artists Jennifer Starkweather and Amanda Hughen. Together they create artworks that examine specific locations, exploring layers and complexities, built systems and natural movements. They begin each project by researching a location using historic and current maps, data, photos, and personal interviews. The resulting artworks reveal forms unique to the location. The artworks are abstract, but contain visible traces of the source materials.