HUGHEN/STARKWEATHER BAY BRIDGE PROJECT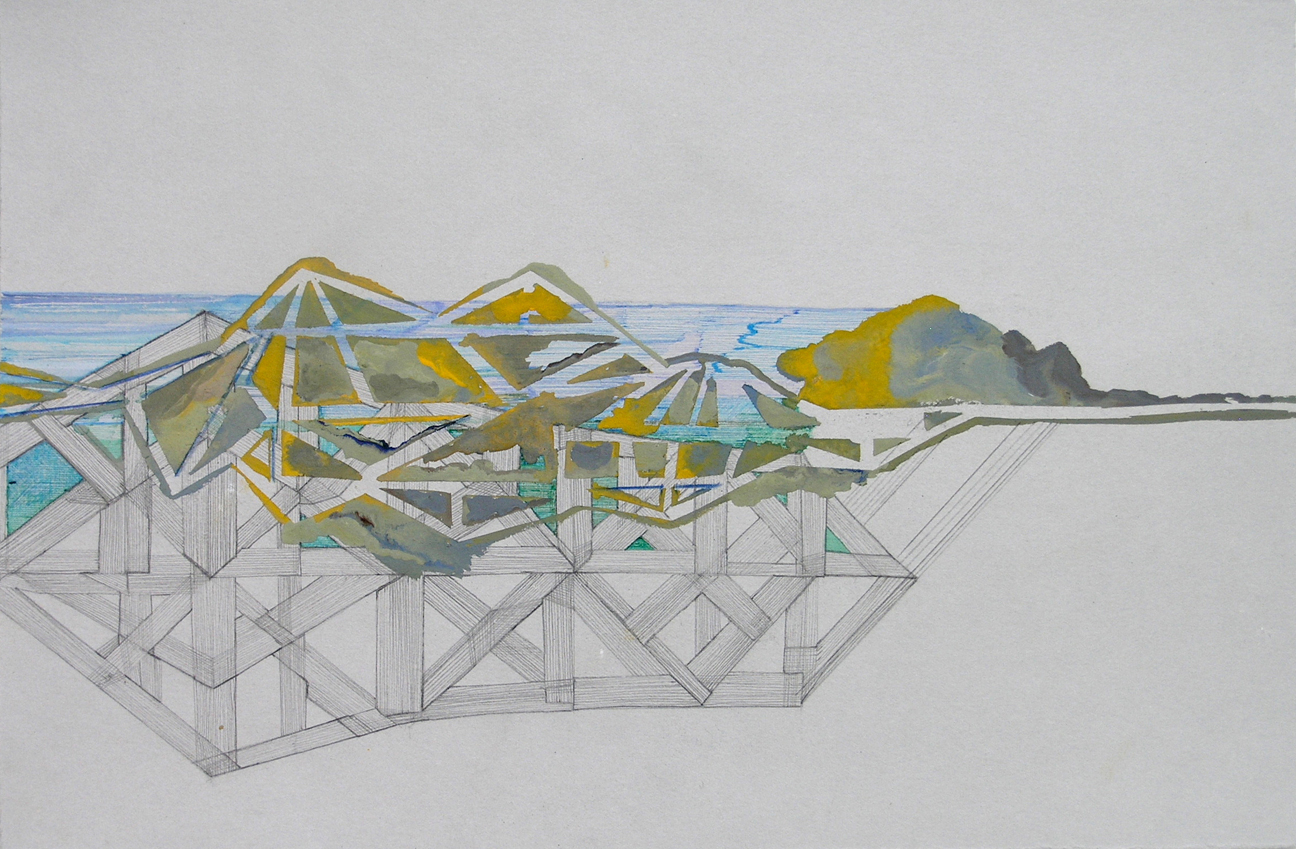 Between 2009 and 2013, Hughen/Starkweather created a series of works about the San Francisco-Oakland Bay Bridge. The artists spent over a year researching the bridge: they interviewed bridge architects and engineers, researched commute patterns, environmental data, topographical maps and diagrams, architecture and engineering drawings, and historic and current photographs. The artists were able to tour various stages of construction of the new East Span via boat, and go to the top of the 20-story scaffolding on the new tower in a construction elevator while it was under construction.
The bridge was constructed in the 1930s as a railroad/car bridge to connect San Francisco to the East Bay. The East Span of the bridge was seriously damaged in the 1989 Loma Prieta earthquake, and after 25 years of political wrangling was replaced with a new bridge in 2014. The damaged bridge will be gradually dismantled, and this metal workhorse, which has been a part of the daily landscape of hundreds of thousands of commuters for decades, will soon exist only in collective memory.
Hughen/Starkweather is the collaborative team comprised of San Francisco artists Jennifer Starkweather and Amanda Hughen. Together they create artworks that examine specific locations, exploring layers and complexities, built systems and natural movements. They begin each project by researching a location using historic and current maps, data, photos, and personal interviews. The resulting artworks reveal forms unique to the location. The artworks are abstract, but contain visible traces of the source materials.