RE:DEPICTION AT THE ASIAN ART MUSEUM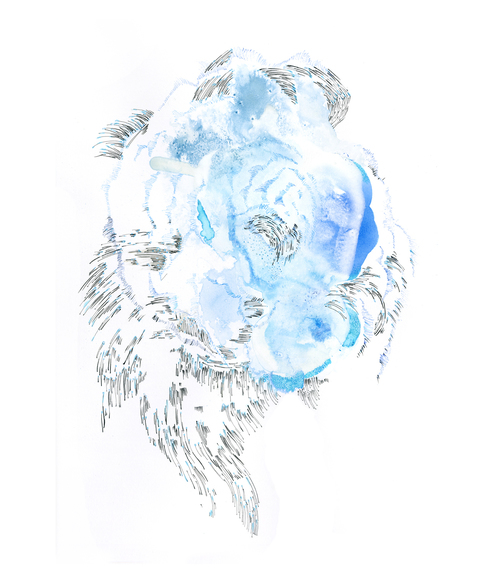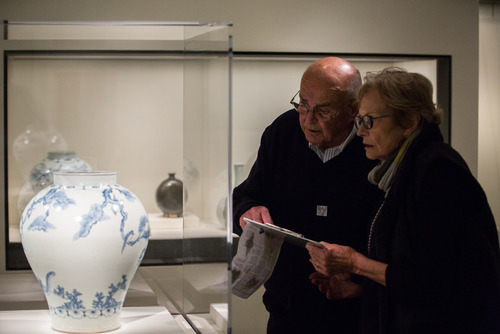 In 2014, Hughen/Starkweather was invited to create an installation for the Asian Art Museum, San Francisco. The resulting project, Re:depiction, was a visual translation of objects in the museum collection via memory and language. The installation consisted of six large abstract works on paper accompanied by audio recordings of voices describing specific works in the museum collection. Museum visitors were invited to take a printed map created by Hughen/Starkweather, and find the original artworks described in the sound recordings. By finding the works in the museum, the viewer completed a loop connecting memory, translation, abstraction, and its source material. Re:depiction is now in the museum's permanent collection and was re-installed for the exhibition First Look, in September - October 2015. An interview about the project with Marc Mayer from the Museum can be read here. Read reviews of the project from KQED (here) and Hyperallergic (here).
The Re:depiction catalogue, including an essay by curator Allison Harding, can be viewed here.
Hughen/Starkweather is the collaborative team of San Francisco artists Jennifer Starkweather and Amanda Hughen. They create artworks based on the layers and complexities that comprise a specific place or object. Their source materials include interviews, photographs, data, maps, and personal documentation. The resulting artworks are abstract, but contain visible traces of the source materials. For additional information, please visit HughenStarkweather.com.
All images © Asian Art Museum, San Francisco. Photos by Quincy Stamper.