Hughen/Starkweather
• Shifting Shorelines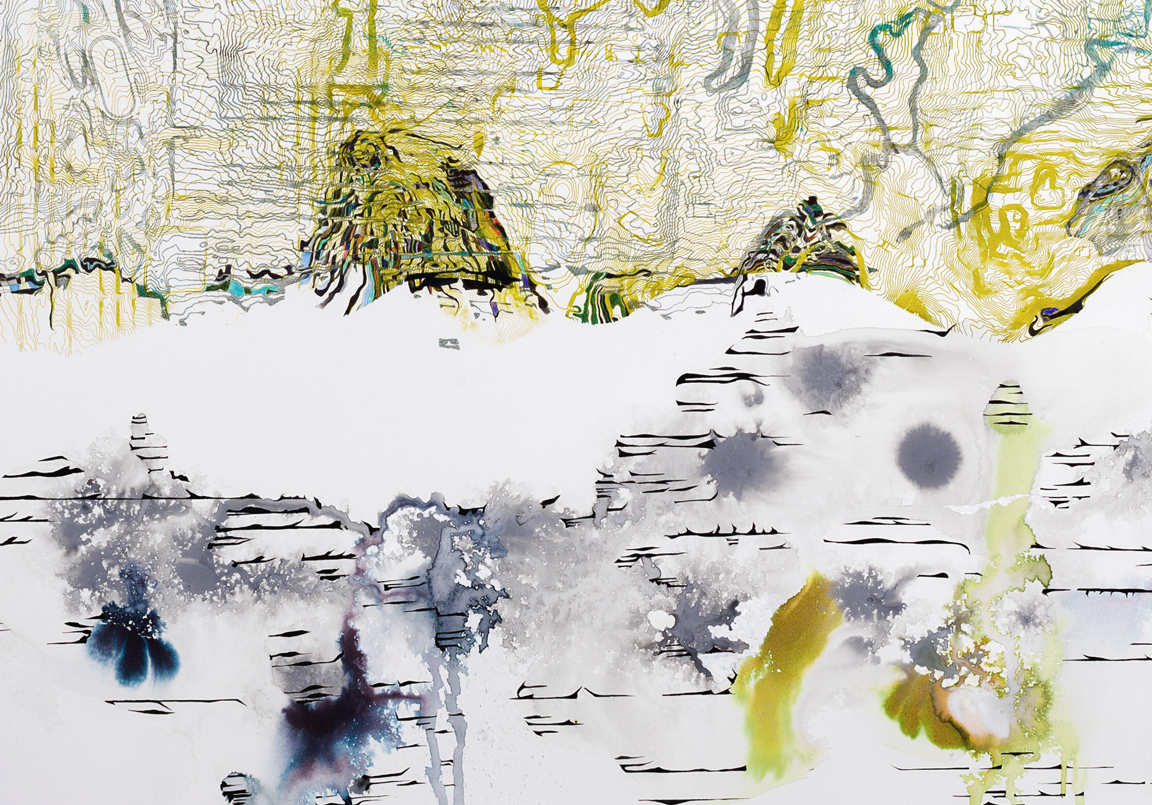 For additional information, please visit HughenStarkweather.com.
In the multi-year project, Shifting Shorelines, Hughen/Starkweather investigate places where water meets land, and the complex human, environmental, and historical factors that shape these areas. Similar to early cartographers dependent on inconsistent tools and word-of-mouth information from fellow travelers, the artists follow a meandering trail of data, images, maps, and oral histories. The resulting drawings and paintings reinterpret the complex narratives of landscape, creating new and unexpected forms through which to view a place, its history, and its possible futures.
Before beginning the artworks, the artists research scientific data, current and historic maps and photographs, and conduct personal interviews with community members including local residents, cartographers, fishermen, farmers, poets, marine biologists, educators, environmentalists, botanists, historians, geologists and storytellers. In the resulting abstract artworks, the artists include hints of the source materials, including recognizable landforms, topographies, data systems, and built structures. The artworks compress past and future, hard data and soft voices. The artworks do not offer solutions, but hope to prompt new questions.
Works from this series have been exhibited at the Public Policy Institute of California (2015), the University of San Francisco's Thacher Gallery (2016), Electric Works at Minnesota Street Project (2017), and the Bolinas Museum (2017), among other places. For more about their project mapping the Pacific Ocean -- Adjacent Shores at USF -- click here. Selene Foster's article about the series for Art Practical can be read here.
Hughen/Starkweather is comprised of San Francisco artists Jennifer Starkweather and Amanda Hughen. Their work explores the layers, complexities, built systems, and natural movements of specific locations. They begin by researching a place using historic and current maps, data, photos, and personal interviews. The resulting artworks are abstract, but contain visible traces of the source materials, revealing forms unique to the location.