HUGHEN/STARKWEATHEr UNION SQUARE PUBLIC ART COMMISSION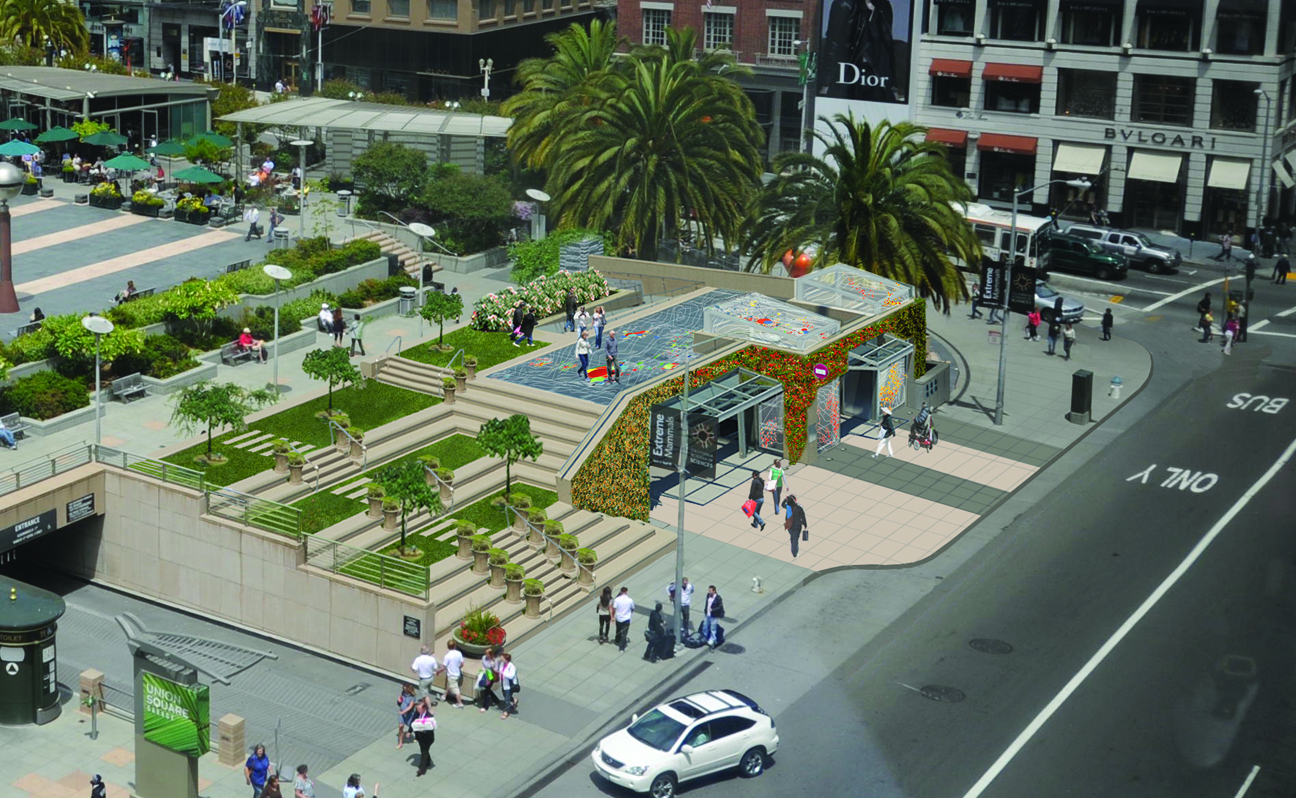 For additional project information, please visit HughenStarkweather.com.
Hughen/Starkweather has been commissioned to create a permanent public artwork for the Central Subway station in Union Square in downtown San Francisco. The artists' work will be embedded in layers of translucent glass that comprise the roof deck and facade of the station. To create the work, the artists investigated patterns in topography maps of San Francisco and data maps of Bay Area commuting. As commuters enter the building and descend into the belly of the city, the lines and patterns from the abstracted topography lines and commute patterns will cast shadows and be visible as they look up, creating a real-time layering of abstraction and its source materials: the commuters and the topography. This project of the San Francisco Arts Commission will open in 2017.
Hughen/Starkweather is the collaborative team comprised of San Francisco artists Jennifer Starkweather and Amanda Hughen. Together they create artworks that examine specific locations, exploring layers and complexities, built systems and natural movements. They begin each project by researching a location using historic and current maps, data, photos, and personal interviews. The resulting artworks reveal forms unique to the location. The artworks are abstract, but contain visible traces of the source materials.